Los Angeles – Straight outta' South Central Los Angeles, Havoc Da MouthPiece hails as one of the true originators of West Coast gangsta' hip hop! Real hip hop heads recall Havoc as a standout pioneer, spearheading the West Coast reign when he was the front man for the rap crew South Central Cartel aka SCC. The group were the first 'left' coast rappers to sign to Def Jam and nurtured a loyal cult following with hits like "U Gotta Deal Wit Dis," "Pops Was a Rolla," All Day Everyday," "Eastside-Westside" and "It's an S.C.C Thang."
Ironically, Havoc, a Chicago native, also has roots nestled deep in the legacy of R&B as well. Havoc is not only a rap legend, but he is also the son of legend. His father, Robert "Squirrel" Lester was one of the founding members of the legendary soul group the Chi-Lites.
Considering the depth of his musical roots coupled with his passion, there is probably no one better positioned to revive the West Coast rap scene by not only recapturing its history, but also continuing its vintage sound. Under the banner of his new imprint, Gaim Chng3r Enterprizes, Havoc is steadfastly forging a new legacy in hip hop. For the past two years he has been documenting historic interviews with major artists who were in the game from the very beginning. Over 30 artists have been interviewed to date, including Ice-T, Too Short, Warren G, Kurupt, Yo Yo, Da Brat, Ms. Toi, Xzibit and Lighter Shade of Brown.  The footage will be revealed in his new film,"Go Hard: The True Untold Story of West Coast Hip Hip," slated for release in 2016 and the soundtrack, featuring several of Gaim Chng3r's newly signed acts, is available now!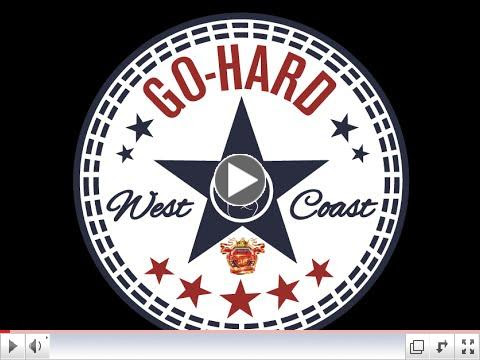 Ice T visits the "Go Hard set.
Interview snippets and promotional shout outs from a slew of veteran rap artists including hip hop heroes like Rappin 4-Tay, JJ Fad, Kam, Money B and WC, as well as videos from Gaim Chng3r's new artists, are featured on the Gaim Chng3r Enterprize YouTube channel at https://www.youtube.com/channel/UCVUNdNFf1eFlCB_O3bZxZhw. The page is also an archive for vintage music videos from over 30 acts supportive of and or featured in the film project.
Havoc has masterminded a diverse assembly of artists for Gaim Chng3r's roster, all reflecting his hardcore sentiments about the wild, wild west. The "Go Hard" soundtrack  is fully loaded with thirteen rough and ride 'em tracks that sizzle with scorching West Coast heat. Female vocalist
Neveah
regulates the seduction with "Boom,"
Chanel Royale
rips the heat on "187 Murder," and
Drewp
featuring
J. Blue
keeps it real South Central with their own cartel on "Talkin' Money" and break down the politics of green. 
Tiffani Lewis'Â 
"Pain," featuring
Cali Pitts
, is a street litany that flows R&B with a hardcore rap edge and 
D.K.F.C.'s
"It's Over" bounces like a low rider with pure ghetto heat.
Jank Mobb 
spits real, raw and unapologetically ruthless on "Sum_Mo_Sh*t," leaving 
Shoota Mac
featuring
J. Blue
to take it to the bedroom with "Private Affair" and new super producer
Big E
regulates with impact on "Wat I'm On."
"South Central Cartel helped to carve the landscape of the West Coast rap scene. We were right alongside artists like N.W.A. and Tupac back in the day, giving the world a peak into this Cali street life," notes Havoc.
Flashback photo:  standing left to right: unidentified,DJ Kaos (SCC), (unidentified),  Havoc Da Mouthpieice (SCC), Spice 1 and LV (SCC)
kneeling:  Tupac, DJ Gripp, Prodeje (SCC) and Havikk the Rhymeson (SCC)
"I've been true to this music for three decades now, different incarnations, but always true to the game. With 'Go Hard: The True Untold Story of West Coast Hip Hip,' I am not only honoring and celebrating this west side journey, I am positioning it for a greater outreach into the future. Gaim Chng3r is the new face of West Coast rap and the rebel cry is 'Go Hard' because we can't go home, this is home! The movie 'Straight Outta Compton' was only a small part of the story, but it proved that the world remembers and that they want more! 'Go Hard' is taking it back to the streets South Central style. We bringing Watts, the Bay, Sacramento and the entire coast along for this ride!"